FAST TRACK CCSK COURSE
CLOUD SECURITY BOOTCAMP
Course launching on Monday 19 February 2018
15

VIDEOS MODULES

7

ADVANCED LABS

1

EXAM SIMULATOR

8

RESOURCES
WHY THE CCSK CERTIFICATION ?
THE #1 CLOUD SECURITY CERTIFICATION
CIO.com listed CCSK as the 1st on the list of top 10 Cloud Security certifications on the market.
Employers struggle to find information security leaders who have the necessary breadth and depth of knowledge to establish cloud security programs protecting sensitive information.
The CCSK lets the marketplace know you are ready for the challenge with the first credential dedicated to cloud security, offered by the world's thought leader in cloud security.
The Certification Magazine had elected the CCSK at #1 rank on the Average Salary Survey.
OUR MASTER BOOTCAMP COURSE
Videos for each CSA Chapter
Advanced Labs on Amazon AWS
Exam Simulator with hundreds Q&A
Steps to Pass with Resources
Direct support from the instructor
WHAT YOU WILL LEARN IN THIS COURSE
M1: CCSK Course Introduction
M2: Cloud Computing Architectures
M3: Governance & Risk Management
M4: Legal Issues & Contracts
M5: Compliance and Audit
M6: Cloud Information Governance
M7: Cloud Infrastructure Security
M8: Virtualization and Containers
M9: Cloud Incident Response
M10: Cloud Application Security
M11: Data Security and Encryption
M12: Cloud IAM and Entitlement
M13: Cloud Security as a Service
M14: Cloud Related Technologies
M15: Course Labs & Resources
ADVANCED CLOUD SECURITY TOPICS
CSA Tools

CCM, CAIQ, and STAR Registry Tools

Cloud Management

Cloud Management Plane Hardening

Hybrid Cloud

Practical Guidance for Hybrid Cloud

Serverless Computing

Immutable, Serverless, and new Cloud Architectures

DevOps

Continuous Delivery, and Secure Software Development

SDN

The Software Defined Perimeter and Cloud Network Security

Microservices

Microsegmentation and Containers

Regulations

New laws and regulatory guidance including 
GDPR and NIS 
Directives
1

AWS Introductory Lab

AWS Introductory Lab

2

CCSK Core Labs

CCSK Core Labs

3

CCSK Advanced Labs

CCSK Advanced Labs

4

CCSK Risk Assessments Labs

CCSK Risk Assessments Labs

5

CCSK CCM & CAIQ Labs

CCSK CCM & CAIQ Labs
INDUSTRY EXPERTS LOVE OUR COURSE
Excellent summary of a very dry and a complicated subject to support the CCSK official study guide. Worth every cent.
The CCSK is a very good summary for your CCSK exam preparation. Whether or not you already have (basic) cloud- and security knowledge, this ebook is a must have add-on to the CSA and ENISA guides.
PLUS THESE EXCLUSIVE BONUSES
 Study With Peace Of Mind
We're so confident that we can help anyone pass their exam. If you reach 100% readiness, followed and done all the course steps and still do not pass your exam after the two attempts, we will reimburse your course or get you another exam token!
LIMITED TIME LAUNCH OFFER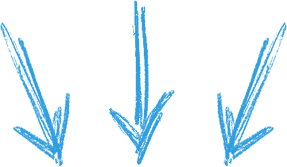 15 Full Training Sessions
Exam Simulator Section
Two Fast Track CCSK Books
Private Email Follow-up
15 Full Training Sessions
Exam Simulator Section
Two Fast Track CCSK Books
Private Email Follow-up
7 Seven Step-by-Step Advanced LABS
15 Full Training Sessions
Exam Simulator Section
Two Fast Track CCSK Books
Private Email Follow-up
7 Seven Step-by-Step Advanced LABS
Private One-to-One 1h Session
Q.

Is this course delivered fully online on self-paced mode?

A.Yes. The course is made to be fully self-paced and delivered online 24/7. You can schedule your planing and follow the steps at your own pace.

Q.

Is is Guarantee that I will pass the CCSK exam?

A.If you follow our course plan and Step-by-Step process and finish all the modules, labs and exercises and did not pass your exam after the two attempts, you will be entitled to have a full refund or get another token for free. (Please take note that you may need to submit some evidences that you have gone through the full process).

Q.

Will the course includes an exam token?

A.No. The course does not include an exam token. During the exam readiness session, you will have all information on how to acquire and book your exam token online.

Q.

Can I share my course with my colleagues at work or my friends?

A.No. The CCSK Fast Track course is entitled for one named person and its resources cannot be shared publicly or with 3rd party without prior notice of the trainer.

If you require a team license for an on-site or group training, Please contact us at: support@ccskcloudsecurity.com

Q.

What's in the Platinum Package exactly?

A.If you choose the Platinum Package, you will have direct access to me with a dedicated 1h session. This session will cover:

>Additional explanations for any questions you may still have.

>Full session on my Exam approach and my own strategies

>Assistance and Support for Career switch to Cloud Security

>1 month post course support

>Get my next Cloud Security book for free.

Q.

Can I use Microsoft Azure for my Labs?

A.The Labs Course are adapted for AWS environment as it includes all the step-by-step procedures on how to execute them. The same labs can be executed on MS Azure but you will have to translate the steps on your side to execute all the labs.

We are working on building the MS Azure Labs and they will be provided for free if you opt for the Advanced Package.
I have more than two decades in IT and Security fields with Training experience and Academic records in different sectors - from Finance to Healthcare. I have managed and architected different Cloud Security projects from the ground, up to the "legal" part of it. I have written several books especially around the CCSK and Cloud Security subjects.
I enjoy working with Cloud technologies and see how Security evolves with it, making our life easier each day. The CCSK Certification is not only about an expertise recognition, but it is more a mindset that make Security more "Agile" and Strong!
All The Best,
Echouah.R